We help businesses do great things with data
We build and deploy AI and Machine Learning solutions to make things faster, easier and more efficient.
We help companies build and deploy custom end-to-end Machine Learning and AI solutions in order to turn data into a strategic asset and drive growth and make things faster and more efficient.

We will take care of your entire project from the data preparation to scalable deployment to production.

Already have a project in mind? We are ready to help.
Scoping & Architecture Design
First, we need to understand your problem better. Once we determine there is a fit for Machine Learning, we will work closely together to prepare a roadmap, review the scientific literature, and determine requirements.
Data Collection & Exploration
Machine Learning needs data. If you have data needed to train the models, we will perform an exploratory analysis phase to find patterns and correlations. If you don't, we will collect the data for you using online sources (if possible).
We run thousands of experiments in parallel to develop a machine learning model. A model is the core of a machine learning system – trained on historical data it can predict the future trends or understand the semantics of a text.
Full-stack application development
We integrate the model with a REST API or a front-end application, developing all necessary features to access the model in an user-friendly way. Scalable and with the state-of-the-art security.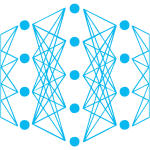 Machine Learning
Our team of machine learning engineers have experience designing and deploying machine learning solutions in many industries.

For most problems simple 'plug and play' solutions don't exist. We help you design the requirements of your solution, validate with a proof of concept and deploy the finished product.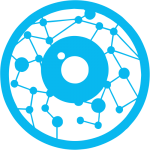 Computer Vision
Extract meaning from images and videos using custom machine learning solutions for identification, segmentation and tracking objects.

From Automated Know Your Client (KYC) to segmentation systems, our team has build and deployed a range of Vision based Machine Learning solutions.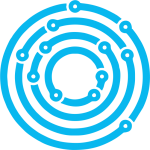 Data Science and Data Architecture
We have designed and implemented efficient and scalable data processing pipelines and warehouses to process and analyse data securely in the cloud.

Analytics and Machine Learning applications requires robust, scalable and secure architecture. Our AI platform accelerates building and deploying applications faster than before.
Is your Business ready for AI?
Data is the foundation for AI and Machine Learning
Typically because business don't understand the condition of their data, the ability to join, blend and integrate multiple sources of data is a foundational requirement for being a data-driven business. Unfortunately, the quality of  data and its readiness to support analysis is often only evaluated and understood after a project has begun.
At Aegasis Labs, we've developed a process for auditing data to better understand its ability to deliver business impact. The Aegasis Labs AI Readiness Audit examines the attributes we've found to be most critical for integrating production data in real-time with other sources.
Get your copy today and evaluate if your business is ready for Artificial Intelligence and Machine learning.
Download AI Readiness Assessment