AI and Machine Learning Development Services
As a company that specializes in developing ML/AI software, we take advantage of AI, analytics, and the cloud to create new business solutions and insightful experiences for our clients. With our Machine Learning and AI development services, you can become a leader in your field and get more value from your data.
Use AI to unlock the value of your data and build advance automation for your business.
+ Disrupt and Innovate with customer-centric initiatives; Recommendation Engines, Chatbots, targeted marketing campaigns etc
+ Drive operational and organisational efficiency with AI
+ Ensure AI impact is recurrently captures with automated pipelines and processes
SOME OF OUR HAPPY CLIENTS
Our AI & Machine Learning Competencies
ML and AI App Development
Build custom AI and ML solutions for complex business processes. Identify relevant use cases, prioritise by impact and quickly build proof of concepts to test feasibility. 
We develop AI applications for your business that help you predict customer behaviour and outcomes and grow your business in the right direction.
Natural Language Processing
We use Natural Language Processing to develop custom AI applications that can extract meaning from natural text data and perform customer-centric initiatives.​
We help organizations enhance the efficiency of their business operations by extracting actionable insights and data from live and offline video and images with computer vision development services.​
We help businesses productionize their AI and machine learning solutions using MLOps architecture. MLOps is a set of practices that includes Machine Learning, DevOps and Data Engineering elements. 
Enterprise grade cloud solutions
We deploy end-to-end solutions in the cloud fully integrated with your existing products or as new products. We handle everything when it comes to deploying production solutions from DevOps to MLOps. 
World class Data Scientists and Machine Learning Engineers
Our clients either don't have their own data science teams, or their team is too small to cope with all the tasks in the environment of a fast-growing company.
With Aegasis Labs as your partner, you'll save time on looking for top-notch machine learning consultants and AI engineers. Our team of world-class data scientists, AI consultants, advisors, and ML engineers will bring technical know-how to your project from day one.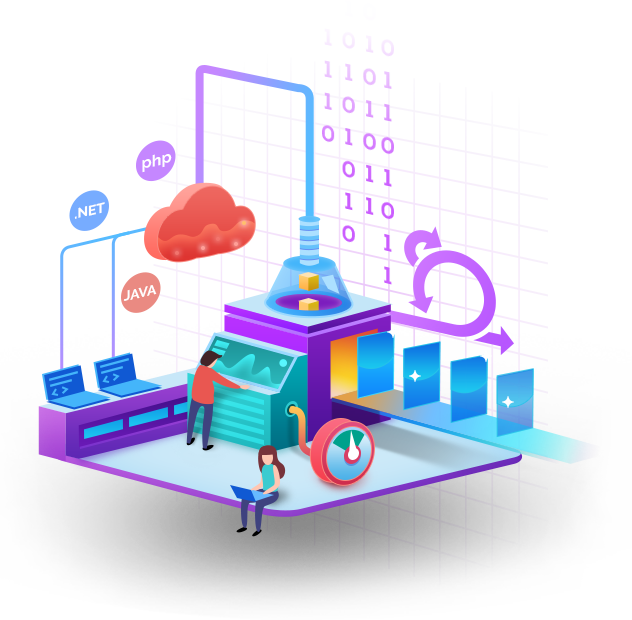 First, we need to understand your problem better. Once we determine there is a fit for Machine Learning, we will work closely together to prepare a roadmap, review the scientific literature, and determine requirements.
We build and test a small scale system to prove the viability of ML models for your problem.
If you already have data needed to train the models, we will perform an exploratory analysis phase to find patterns and correlations. If you don't, we will collect the data for you. 
Improvement of previously built models to continuously increase results and quality of insights.
We run hundreds of experiments in parallel to develop a machine learning model ready for production. 
We set up a production environment on the cloud with continuous delivery and automation pipelines (MLOps) while considering implementation and maintenance costs during deployment.
We deploy an enterprise grade end-to-end cloud solution either as part of your existing products or new product.
Why work with Aegasis Labs?
Equipped with reputable development expertise, Aegasis Labs elevated the our operations and met our success metrics by building a cloud based AI pre clinical trial system. Proactive and competent, the team independently delivered spot-on solutions based on their extensive skillset.

 

Aegasis Labs successfully developed two analysis and algorithms modules in our pipelines and were delivered to production. They worked closely with the team to ensure seamless collaboration. 

Aegasis Labs led a solid process, proposing and implementation of Identity verification service for our platform. They were always available and prepared to go the extra mile. In the end,  our digital securities issuance and management platform had a solid identity verification system for users.

 

Aegasis Labs produced high quality code and features and consulted on the best practices for our technology stack based on business needs. They have offered excellent value for their cost and their adaptability and dedication make them a reliable partner.

 

Internal stakeholders are impressed with Aegasis Labs' contributions, noting not just their technical expertise but their creative skills as well. A communicative, collaborative, and dedicated team, they delivered high-quality deliverables and fostered a smooth engagement.
We can help you tackle the most challenging and complex machine learning and AI project for your business. 
Find out how AI can help you become a leader in your industry. Fill out the form on the right to get in touch with our AI and Machine Learning experts and explore different use cases for your business. 
Sign up to our newsletter